Accomplishments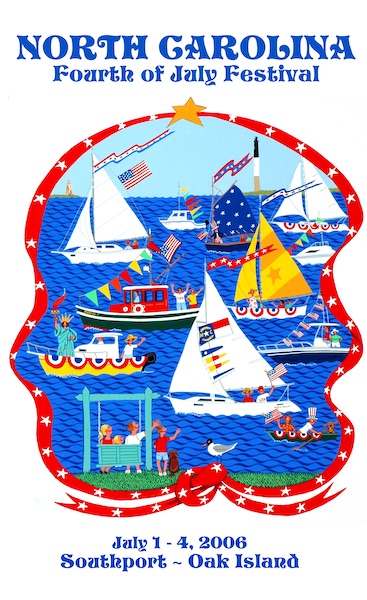 2006 North Carolina July 4th Festival Poster Contest Winner
1983 Saturday Evening Post cover contest winner.
1984 Two additional Saturday Evening Post covers.
1992-2002 Commissioned by Missouri Botanical Garden to create the annual Christmas card.
1996 Commissioned by Ronald McDonald House of Saint Louis - Painting and Posters
Commissioned by Faust Park (Chesterfield, MO) to create brochure art and map
Alpha Phi National Sorority Alumnae Magazine cover
AFC Industries- 4th of July poster
St. Louis Series: Fiedler Printer Company
2006 4th of July Poster and T-shirt design. Southport, NC. Official July 4th Festival for North Carolina.
1991 Published by Cloud Nine Greeting Card Company.
1992 Great American Puzzle Factory. Three puzzles created and sold.
1993 Algonquin Golf Club 90th Anniversary Painting.
Young Presidents Organization Convention Poster
Mary Institute (currently MICDS) 125th Anniversary commemorative painting.